TRUTH beyond BUTS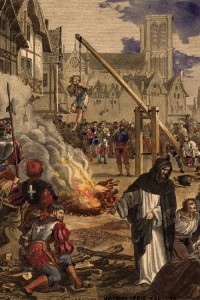 Jonathan Kay: Good riddance to Section 13 of the Canadian Human Rights Act http://fullcomment.nationalpost.com/2012/06/07/jonathan-kay-good-riddance-to-section-13-of-the-canadian-human-rights-act/
MPs vote to drop some hate-speech sections of Human Rights Act http://www.ottawacitizen.com/news/vote+drop+some+hate+speech+sections+Human+Rights/6740459/story.html
One of d Pillars of Spiritual Disciplines is Truth. If u have Hate-Speech Laws u do not have Freedom of Speech. U do not have Truth!
"The way to keep people obedient is to limit the spectrum of acceptable opinion, but allow lively debate within that spectrum." — Chomsky
"BUT" is d Trojan Horse for imposing THOUGHT CONTROL! Every Criminal Regime has Hate-Speech Legislation based on "Freedom of Speech" — BUT – against Hate Speech. If u can control Citizens Thoughts u can control their Actions no matter if u called it "Democracy", "Socialism" "Nationalism" or "Christianity". In Stalinist Russia u had Freedom of Speech! U could perpetuate what ever Lies u wanted about d West – BUT – if u questioned Stalin u where a threat. If u where lucky & not one of d 1010 Million starved, beaten or tortured to death, a Judge would commit u instead to a Mental Institution, where u were Lobotomized with Drugs. Punishing Freedom of Thought was not only true in Stalinist Russia, Nasty Deutschland, Communist China and Medieval Europe during d INQUISITION  but it is True Today in d West. D only difference is d Type & Degree of Punishment.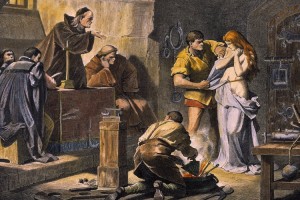 Hate Speech was set up here in Canada because d Criminal Regime could not in d Normal Court System prosecute THOUGHTS that challenged their privileged Position. A Healthy Court Systems is based on Freedom of Speech & d Rule of Law. Law that is fairly n honestly applied to all Citizens no matter what their Class, Race or Religion happens to be. D main Problem for d Criminal Regime is that a Healthy Court System is based on "The Truth and nothing but the Truth". Since d Regime's Power is based on Lies & Deception they had Parliament set up a quasi-judicial Body, d "Canadian Human Rights Tribunal" that has ruled "Truth is no defense" . In other Words if u contradict or challenge d THOUGHTS of d Regime, even if your Arguments r SOUND n based on TRUTH u will still be persecuted through prosecution. D TRIBUNAL HAD A 100% CONVICTION RATE!
In order for "Canadian Human Rights Tribunal" to look legitimate & give it a Front of Respectability they would Prosecute a wide Range of "Thought Crimes", that where popular w a Brain Washed Public. Slowly over d Years, d Tribunal started believing it's own Propaganda & started prosecuting d Thoughts of d Criminal Regime that had set it up. This is when u started hearing in d MSM cries that d Tribunal was unfair & that it was Time to "drop some hate-speech sections of Human Rights Act".
"Tell me who I can not criticise n I will tell u where d real Power lies." –Tiwaz
In other Words, d only reason that this Law, Section 13, has now been repealed is that it was now being used against d Criminal Regime that had originally had it in acted. This Criminal Regime wants to be protected by the Law but they do not want to be bond by the Law. They do not want Citizens to prosecute them as Criminals so they control their Thoughts, thru "HATE CRIMES".
No Organism, be it a Person or a Culture can Spiritually Evolve based on Lies n Deceptions. In d Body it is called Cancer, in a Culture it's called Crime. Lies n Deception r Viruses that eat away r ability to make Healthy Decisions. D Antidote is Truth without BUTS.
On a deeper Spiritual Level, no matter what a Person does they will continue to be Sheep because it is not din Content of Thoughts that is din deeper Problem but dan Addiction to Thoughts themselves. Paradoxically only when they can Truly Think from dom Ground dos No-Thought can they fully deprogram themselves. This takes Spiritual Disciplines.
Attention leads to Concentration (dharana).
Concentration leads to Meditation (dhyana).
Meditation leads to Absorption (
samadhi

).
In dom Xoting we call
Samadhi,
SILENCE-TO-BE

.
I am Thoughts,
I am NOT my Thoughts,
I AM

.