TIDE to tune into your OSTARA WIZARDRY on the Eve of FULL SNOW MOON
♥
Everyday that you observe the EVE OF THE FULL MOON, not only will you become more tuned to your ROMANTIC TIDE but more tuned with your COSMIC CONSCIOUSNESS TIDE.
TALK:
We will be having a Talk  on how we can use Sex Wizardry to ride the Tide of romantic Relationships to Cosmic Consciousness?
JERA:
(
rr12_Eternal
) This is Part of a CYCLE that covers the Xoting Holy Tides thru out the Year (Jera) manifesting thru the Eve of the 13 Full Moons. It deals with TIDES OF NATURE, Runic Steads, Jungian Archetypes, Goths, Asatru, Werewolves, Witches, Vampires, Xaldors, Mantras, Hexes, Sex Magik & mostly about how the Moon effects all of this. It's Goal is best understood in Terms of Enlightenment, Nirvana, Samadhi,  Godhood and Cosmic Consciousness.
WALK:
The most Important KRAFT that we can develop for Spiritual Unfoldment is "Meditation". We teach a rigorous version, in the XOTING, which is more in keeping with Buddhism's Dharana, Dhyana & Samadhi. In this Walk we will work on some Xaldors (mantras) for Ostara Sex Wizardry. Please wear warm clothing since we will be "singing in the park". (park at Augusta Street & Denison Stquare)
TIME:
TIME: Thors Day, February 13, 1900-2100
We will meet up at MoonBean for an hour for TALK then around 2000 we will walk over to Bellevue Square for WALK.
(NOTE: FULL MOON, Toronto, is the next day on February 14 at 1853)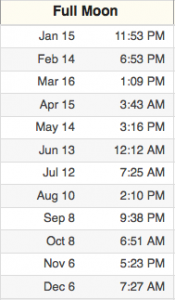 WHERE:
MoonBean
30 Saint Andrew Street
Toronto, ON M5T 2K2
(416) 595-0327
moonbeancoffee.com
(St Andrew is West off Spadina Ave., between College St. & Dundas St. )
@ 2000-2100 Bellevue Square, park at Augusta Street & Denison Square
♥
COVER: Free before the Apocalypse.
♥ LIKE ♥ FACEBOOK: https://www.facebook.com/events/613465955330640/